Literature review
𝐋𝐢𝐭𝐞𝐫𝐚𝐭𝐮𝐫𝐞 𝐑𝐞𝐯𝐢𝐞𝐰
A literature review in a thesis is a critical analysis and synthesis of the existing literature related to the research problem or question that the thesis aims to address. The literature review is an important component of the thesis because it provides a comprehensive understanding of the state of knowledge on the topic, identifies gaps and inconsistencies in the literature, and highlights the significance of the proposed research.
The literature review typically includes a review of peer-reviewed articles, books, and other relevant sources of information that are directly related to the research topic. The review should be organized thematically or chronologically to provide a coherent and logical progression of ideas.
In the literature review, the writer should analyze and synthesize the existing literature, highlighting key concepts, theories, and empirical findings. The review should also evaluate the strengths and limitations of the existing research and identify areas where additional research is needed.
𝗧𝗵𝗲 𝗹𝗶𝘁𝗲𝗿𝗮𝘁𝘂𝗿𝗲 𝗿𝗲𝘃𝗶𝗲𝘄 𝘀𝗲𝗿𝘃𝗲𝘀 𝘀𝗲𝘃𝗲𝗿𝗮𝗹 𝗶𝗺𝗽𝗼𝗿𝘁𝗮𝗻𝘁 𝗽𝘂𝗿𝗽𝗼𝘀𝗲𝘀 𝗶𝗻 𝗮 𝘁𝗵𝗲𝘀𝗶𝘀, 𝗶𝗻𝗰𝗹𝘂𝗱𝗶𝗻𝗴:
• Providing a comprehensive overview of the existing literature on the topic
• Identifying gaps and inconsistencies in the literature
• Highlighting the significance and relevance of the proposed research
• Establishing the theoretical and conceptual framework for the study
• Guiding the development of research questions and hypotheses
• Providing a basis for selecting appropriate research methods and data analysis techniques.
#LiteratureReview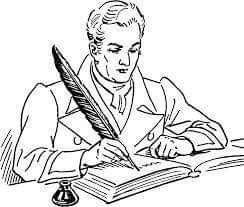 Education
You may be interested in these jobs
---

Pak Army 608 Regional Workshop Eme

Bahawalpur, Pakistan

Full time

Khateeb Jobs in 608 Regional Workshop Eme Bahawalpur August 2022 has been announced. Applications are invited from interested candidates

---

Servis

lahore, Pakistan

OTHER

About the job Claim Executive (Field) · Job · Summary: · This resource will manage the entire procedure · of processing & managing all claims of tyre division in the field.Job Responsibilities: · Mont ...

---

National University of Modern Languages NUML

Lahore, Pakistan

Full time

Today Jobs, this page informs you about NUML National University of Modern Languages Lahore Latest jobs Published today in Leading Newspaper for Males and Female Applicants. · NUML National University ...