Content Creater
A good content creator is an individual with a set of distinct characteristics and skills that enable them to craft engaging and compelling content across various platforms. Here is a detailed definition highlighting the essential characteristics of a proficient content creator:
Creativity: A good content creator exhibits a high level of creativity, constantly coming up with original ideas and innovative concepts that captivate the audience.
Storytelling Skills: They possess the ability to weave narratives that resonate with the audience, effectively communicating messages and ideas through engaging storytelling techniques.
Adaptability: A skilled content creator is adaptable, able to tailor their content to different platforms and target audiences, while staying current with the latest trends and changes in the industry.
Strong Communication: They have excellent communication skills, enabling them to convey complex ideas and messages in a clear and concise manner, fostering a strong connection with the audience.
Research Skills: A proficient content creator conducts thorough research, ensuring that their content is well-informed, accurate, and up-to-date, thus establishing credibility and authority in their chosen field.
Technical Proficiency: They possess a solid understanding of various content creation tools and platforms, leveraging technology to enhance the quality and impact of their work.
SEO Knowledge: They have a good grasp of search engine optimization (SEO) principles, enabling them to optimize their content for better visibility and reach on digital platforms.
Versatility: A skilled content creator is versatile, proficient in creating different types of content, such as articles, blogs, videos, infographics, and social media posts, catering to diverse audience preferences.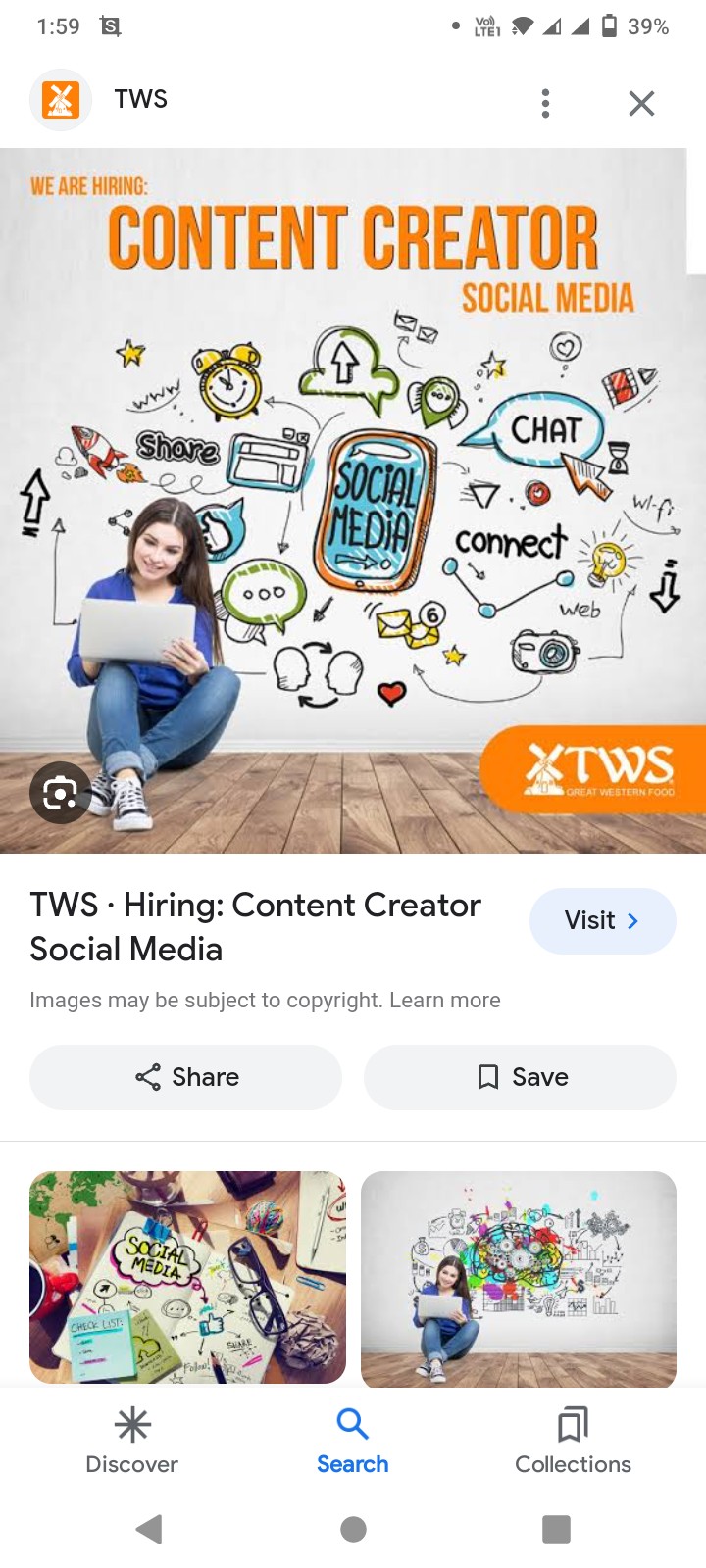 Time Management: They are adept at managing their time effectively, adhering to deadlines and delivering high-quality content within stipulated time frames.
Engagement and Interaction: A good content creator actively engages with their audience, fostering meaningful interactions, responding to feedback, and building a loyal community around their content.
Writing
You may be interested in these jobs
---

Karachi Shipyard and Engineering Works

Karachi, Pakistan

Full time

Latest Karachi Shipyard and Engineering Works Limited Jobs August 2023 has been announce through Latest Advertisement Karachi Shipyard & Engineering Works Limited is looking for suitable candidates fo ...

---

Overseas Pakistanis Foundation OPF College

Islamabad, Pakistan

Full time

Today Jobs, this page inform you about OPF Girls College Rawalpindi Latest jobs Published today in Leading Newspaper for Males and Female Applicants. · OPF Girls College Rawalpindi is looking the serv ...

---

Institute of Management Science

Peshawar, Pakistan

Full time

Latest Institute of Management Science Peshawar Jobs August 2023 has been announce through Latest advertisement The Institute of Management Sciences (IMSciences) Peshawar is a leading government highe ...