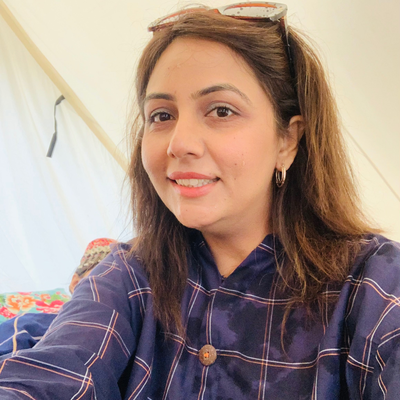 About me:
Able. I am able to handle multiple tasks on a daily basis.
Creative. I use a creative approach to problem solve.
Dependable. I am a dependable person who is great at time management.
Energetic. I am always energetic and eager to learn new skills.
Experience. ...
Flexible. ...
Hardworking. ...
Honest
My Name is Rabia Naeem and I am from the beautiful country Pakistan. I pursue my Master's degree in Linguistics from Bahaudin Zakariya University Multan in 2010 and earned my Bachelor's degree in 20018. I also earned my B.ED degree from University of Sargodha in 2015. I also received my School Based initial teachers training diploma in 2015 from The City School Multan. I have 10 years of teaching experience. I attended many workshops related to teaching how to deal with different types of students in a class how to maintain smooth atmosphere throughout the day.
I am impressed that I fit in this position. I believe I possess the necessary skills and experience you are asking and would make a valuable addition to your School.
As my CV indicates, I possess more than 10 years of progressive experience in the Teaching and Academic Coordination field. My professional history includes positions such as Teaching at The Emirates Groups of School. 
Most recently, my responsibilities as Teacher and Academic coordinator at The Emirates Groups of School match the qualifications you are seeking. As the Teacher, my responsibilities included a detailed understanding of excellent pedagogy and an understanding of what effective, well-constructed inquiry-based learning looks like, feels like and sound like in the learning excellent communication skills and enthusiasm to be a part of and lead a team of committed and well qualified professionals. I assisted in the successful completion of excellent pedagogy and commitment to working restoratively. My supervisor also relied on my ability to skill such as proofreading and excellent communication skills.
I've earned my Master's degree, B.ED and SBITT Course, which evidences my ability, desire and commitment to pursue further education in this field.
I have attached my CV for your review and I look forward to speaking with you further regarding your available position.
Experience
➢ Currently working in The Emirates School Multan (Academic co-coordinator) and Class Teacher of Grade 4 from (2018- 2022) continuously.
➢ Has worked in The City School as a class teacher from 2012-2016
➢ Has worked in Lahore Grammar School as a class teacher (2010- 2011)
Education
➢ B.ED​University of Sargodha
➢ Master in (Applied Linguistics) B.Z.U Multan(2008-2010).
➢ Bachelor of Arts from Govt. Degree CollegeMultan.
➢ Intermediate from Govt. Degree CollegeMultan.
➢ Matriculation Govt. Comprehensive SchoolMultan.
Professionals who compete with rabia
Other users who are called rabia
Education / Training profesionals
Professionals from different sectors near Multan, Multān District