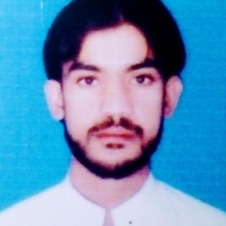 Ahmir Khan
developed excellent analytical and leadership
Kharan, خاران
About me:
I have a developed excellent analytical and leadership qualities as well as traits. To work in a competing and challenging environment to contribute the best out of my abilities to the growth and development of progressive Institute. An enthusiastic and highly motivated individual who believe in continuous improvement and has an ability to work in a competitive and challenging environment. I have a proactive attitude towards my work and find a positive ways to stimulate and engaged with people. Credentials doesn't depict the true picture of my capabilities so give me a chance to prove my skills in an interview or give me a chance to render my services in your esteem Institution and I assure you that you will find me a good asset for your Institution. 
Education
Matriculation
Government Boys high school Killa kharan
[2012 – 2014]
Field(s) of study: Science
 Final Grade: 70.09% (First Division)
Intermediate
Government boys degree college kharan.
 [2014- 2016]
Field(s) of study: Pre-Medical
Final Grade: 38%% (Third Division)
Bachelors 2-Years (BA Composite) University of Balochistan Quetta
[2018 – 2019] 
Field(s) of study: Arts
Final Grade: 45% (2nd Division)
Masters
University of Balochistan Quetta
[2019 – 2021]
Field(s) of study: Pakistan studies
Final Grade: 60.5% (First Division)
Professionals who compete with Ahmir
Administrative profesionals